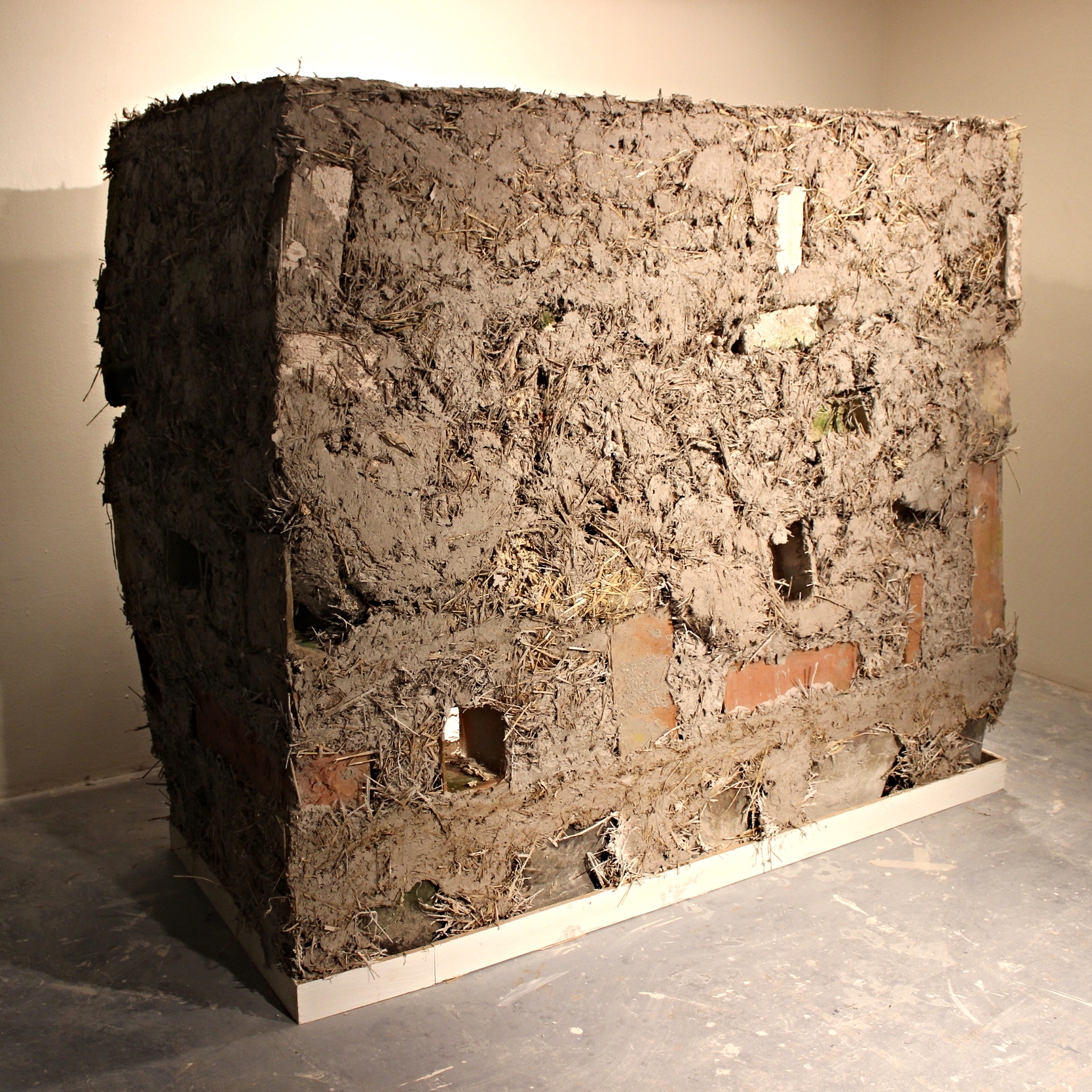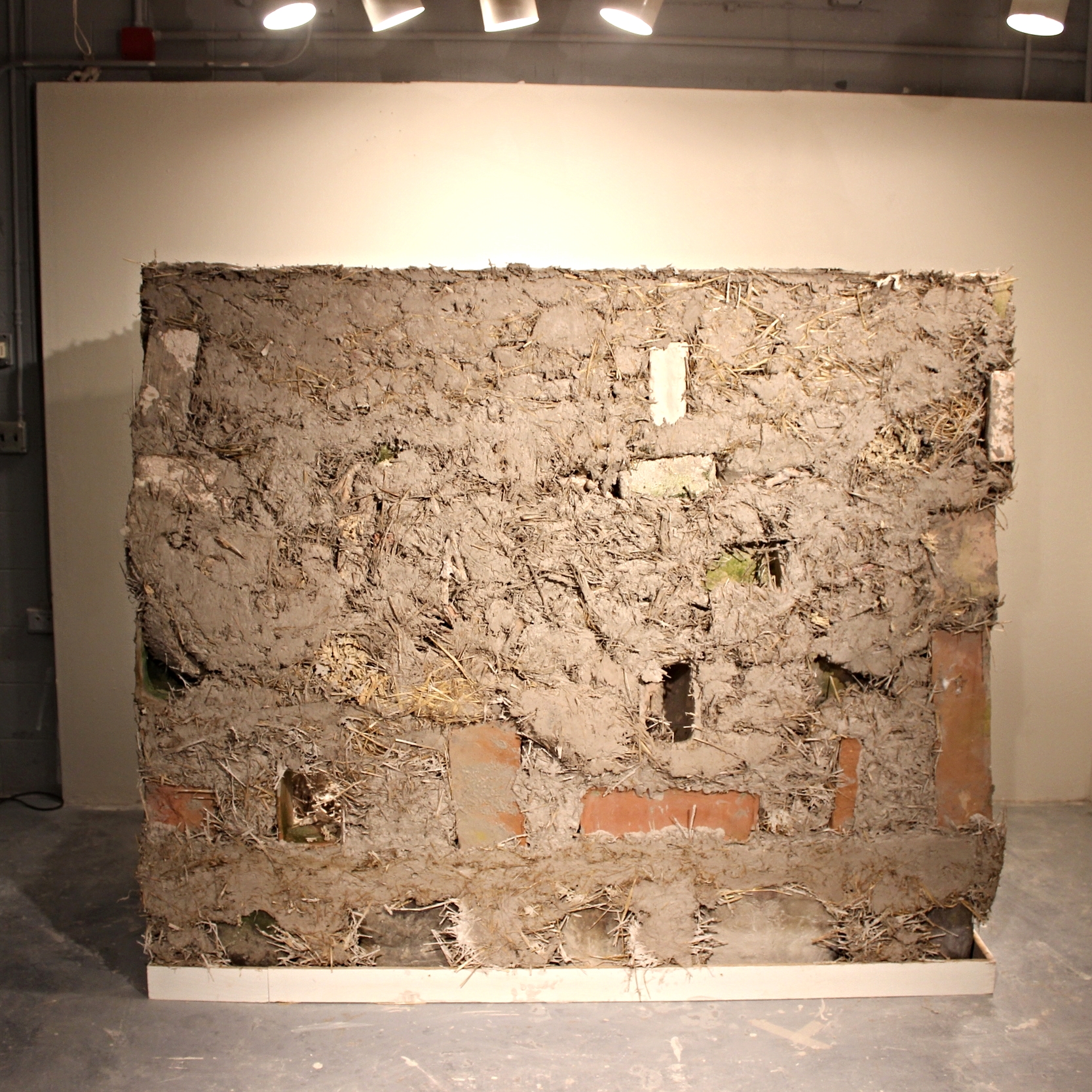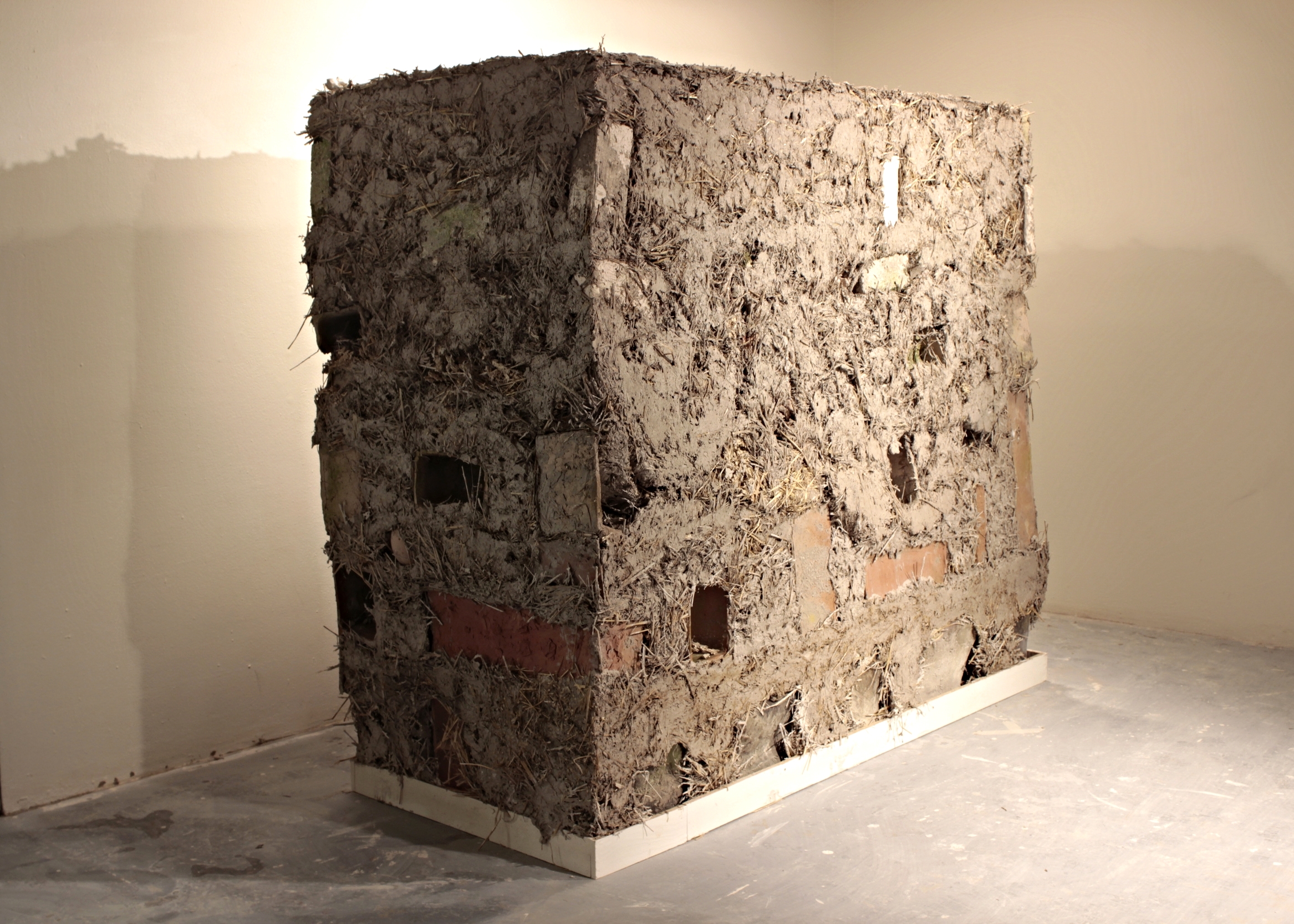 Claystack 2014
Claystack is an "object experiment" created by dipping the straw of one entire bale into clay slip, and then firing the resulting mound. Gravity caused the Claystack to sag and morph during the process. Considering the long history of ceramic objects made by hand, Claystack was formed by the repetition of arduous, hand-based labor. The result of my experiment is a frantic assemblage that confronts viewers with sharp shards encapsulating the process of its making within the resultant object.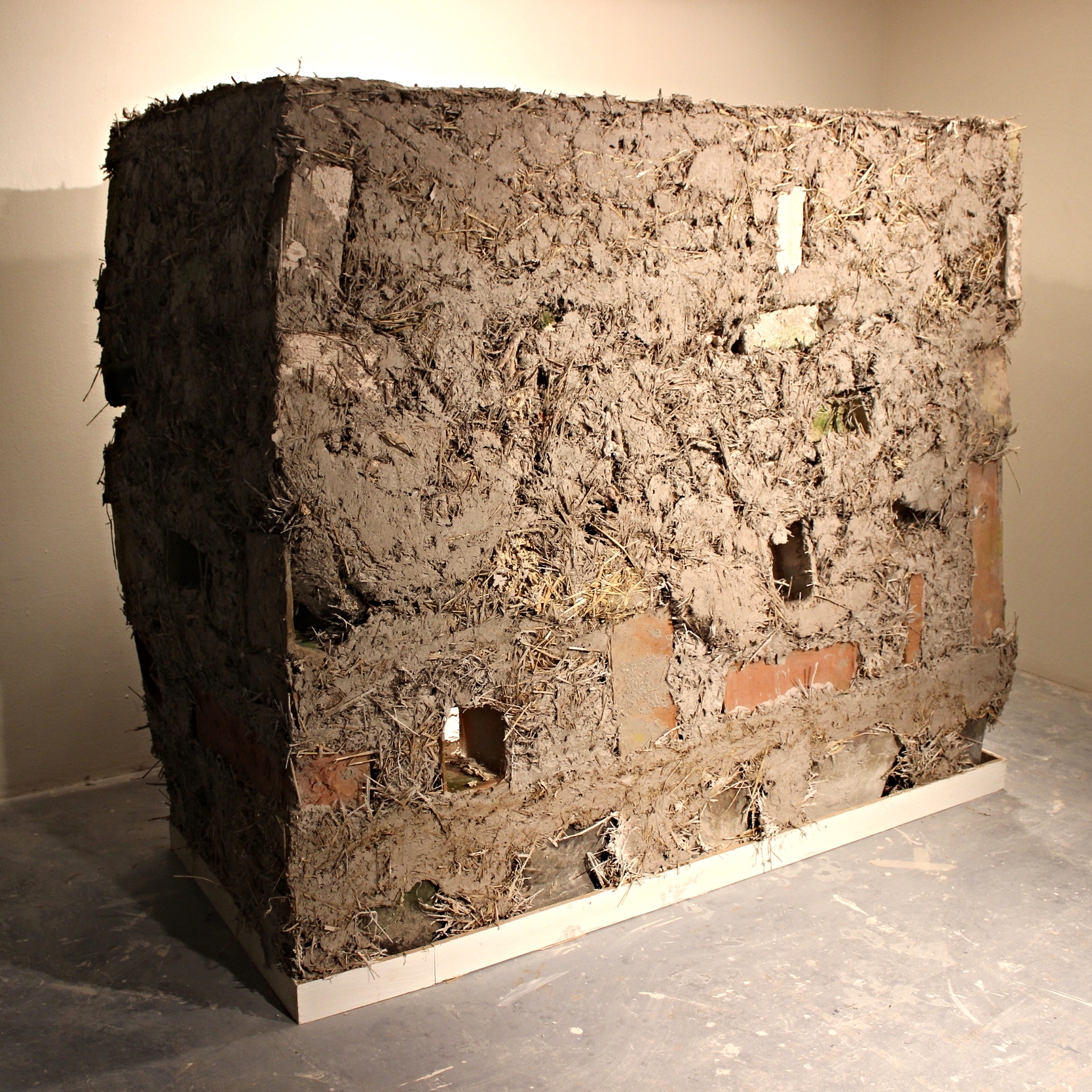 Are Your Sure? 2015
The childlike action of hiding under a sheet combined with a terrible case of self doubt in creating inspired the building process of Are You Sure? Going back to the way I would build work outside in nature when I was a child with siblings and cousins, I have created naive like structures to be similar to a shelter with little to no hope of protection, struggling to even keep itself assembled.
Repurposed works from previous explorations that had been haunting me were used in Are You Sure? dictating their aesthetic qualities. My use of clay in this installation was thought of as the binder of the structure with my past works as "building bricks".