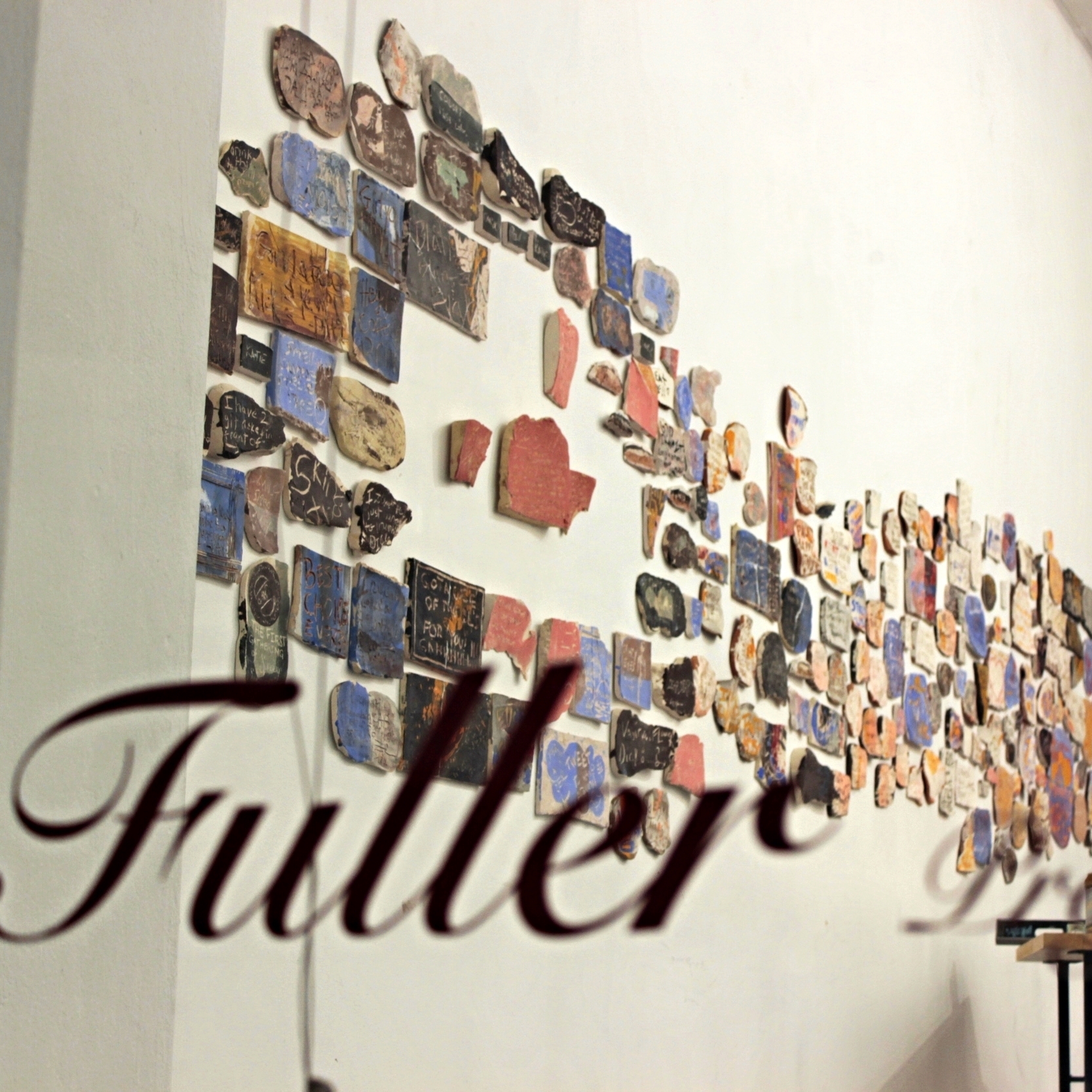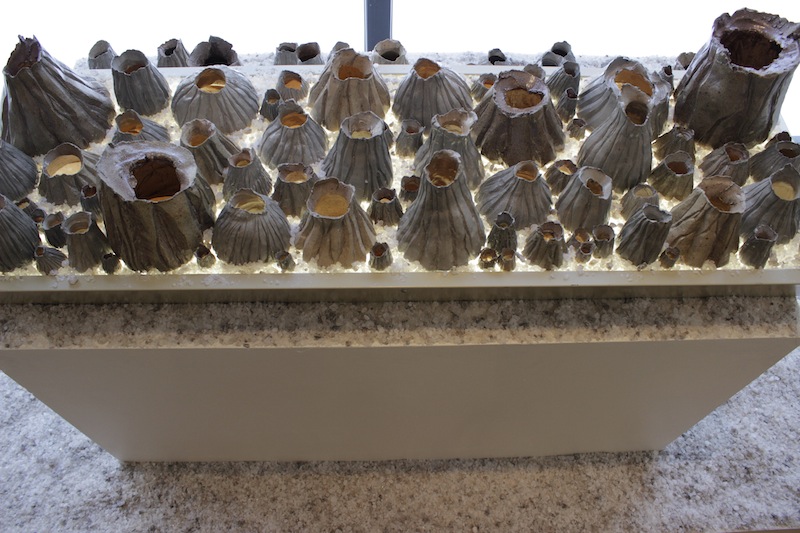 Feeding Trough Series 2018
All works created by collaborators, Rodanges.
When performer meets photographer who sees the performance through the space of a lens. A month long ritual into exploring a space and situation enough times, using body as material and endurance as a marker of time. All iterations unique from one another and never the same.
(More Images to come.)
By Roagnes. Still from video.
By Roagnes. Still from video.
Throwing 2015
Kathryn Baczeski & Paul Maloney
1221: Kaolin Shadowboxing 2015
1221: Kaolin Shadowboxing is a collaborative tile collection, which started at the beginning of the Fall 2014 school semester between my two roommates, Carol Watkins, Paul Maloney, and myself. Adapted from our habit to communicate by writing paper notes to one another last year (with then roommate, Devin Balara) we decided to record the messages permanently on clay tablets. This provides a unique physical timestamp allowing us to rediscover memories and moments from throughout the school year. These messages are functional; letting one another know rent is due, philosophical; posing questions back to the viewer, abstract; a confessed emotion, humourous; an inside joke taken out of context and purely visual; drawings of animals or monsters, here out on display like the jot down notes and doodles of a three person journal or diary.

Eventually, visitors to our home began to take part in the recording with their own clay tables making this work a participatory project. We have transplanted key elements of our furniture from home to give a casual sense to the viewer, inviting them to stay and record their own experience and ideas on a tile. Also adding to the essence of our home is the soundtrack of a few original experimental songs and collaborative playlist of music. Please take a tile and a moment to contribute to this collection of curious ceramic pieces!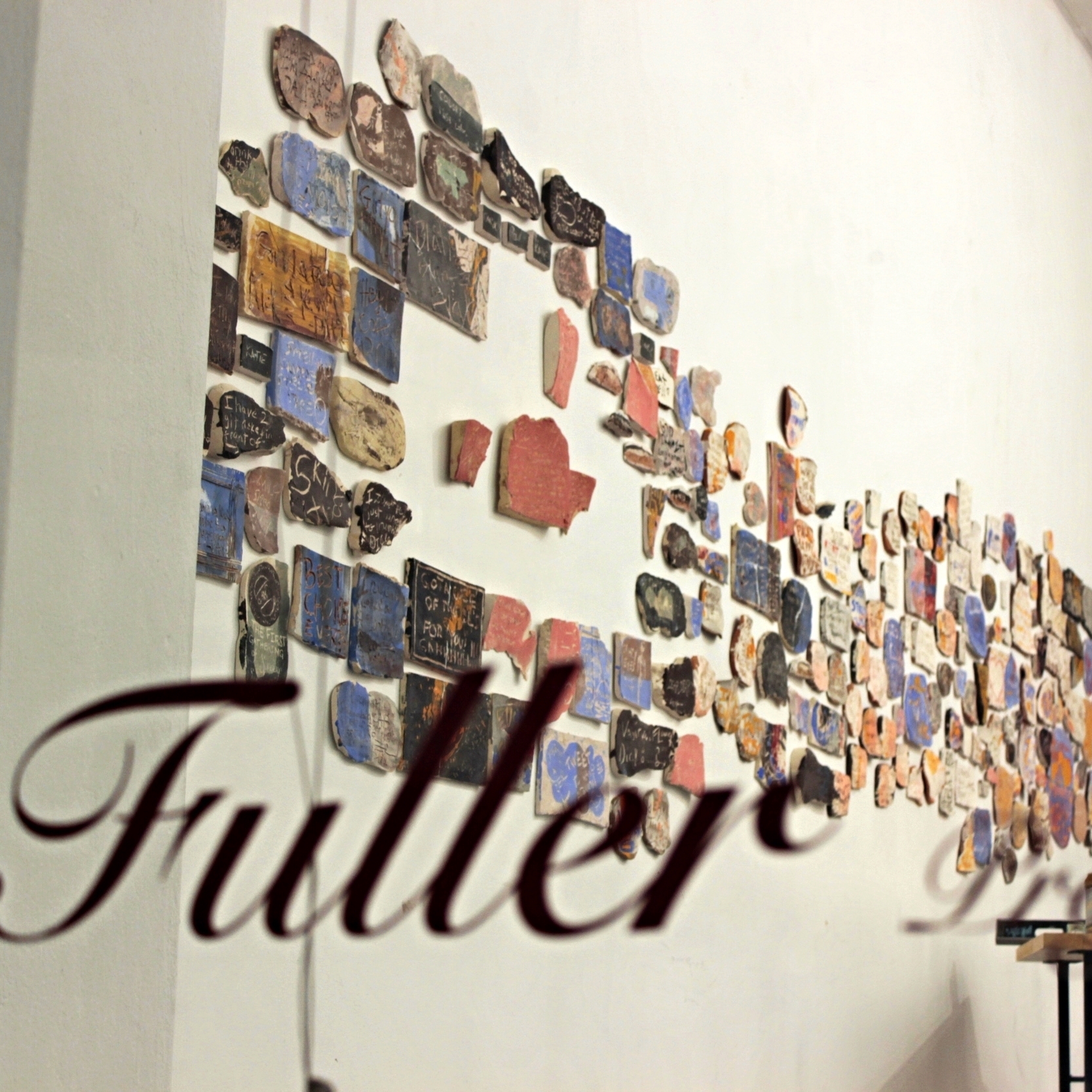 Passage Ritual, Part I 2014
Performed by Lillianna Marie, an MFA candidate at The Ohio State University, and Kathryn Agnes Baczeski, an MFA candidate at Indiana University, Passage Ritual, is a 21st Century performance recognizing the life and artistic ambitions of the young shock artist Zachary Davis. Zac was a member of Kathryn's cohort at IU Bloomington in the sculpture department who passed away unexpectedly in November of 2013. Kathryn and Zac were friends who had brainstormed several performance ideas together before his passing. In the performance Passage Ritual, Kathryn and Lillianna will recreate one of Zac's final performance ideas, and then add their own interpretation on the viewing of the performance.
Barnacles 2014
Salt fired ceramics with salt print photographs by Lillianna Marie for General Relativity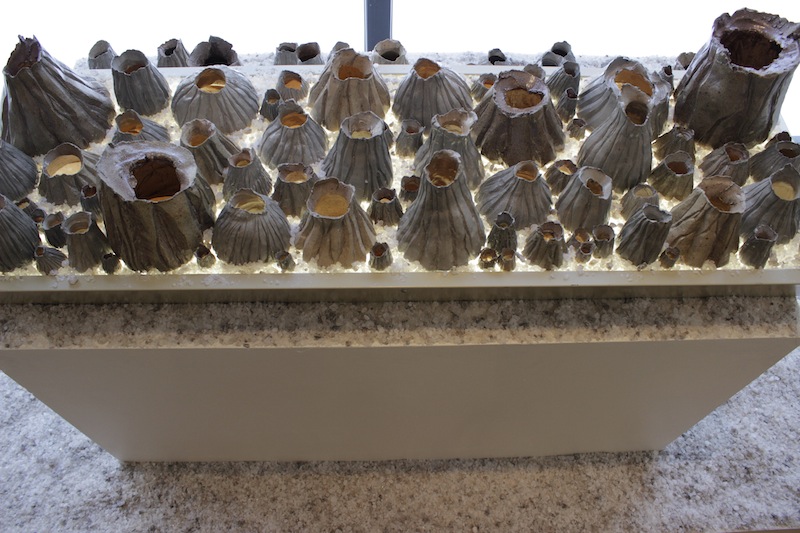 One 2009
"One" is an idea that can begin and never end.
Music: Tirol Concerto for Piano and Orchestra, Movement Two, Composed by Philip Glass, Performed by Dennis Russell Davies & Stuttgart Chamber Orchestra.
View more of my work at lilliannamarie.com